Market News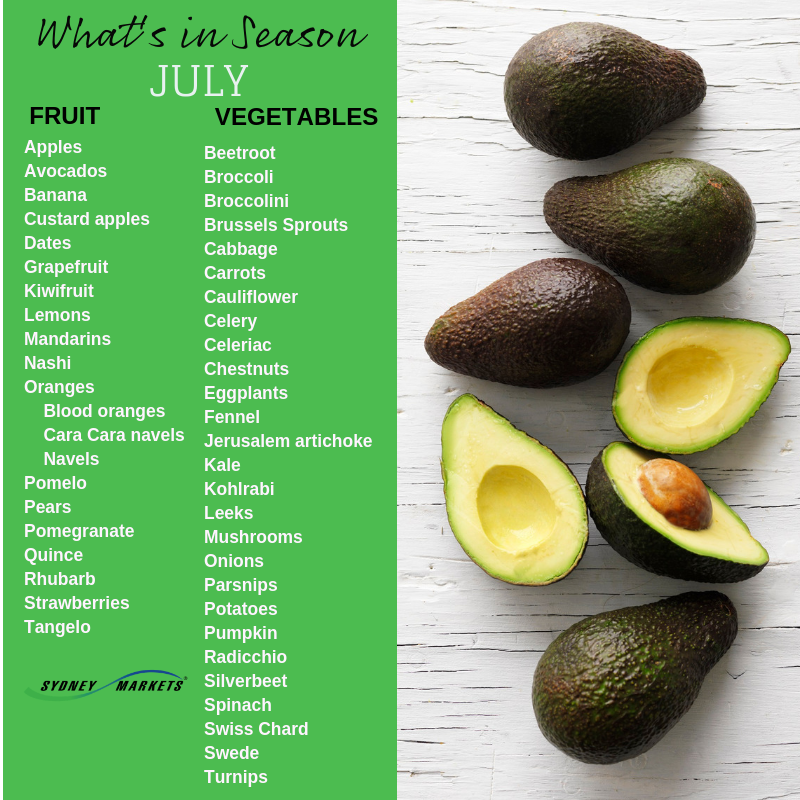 If chilly days and frosty nights have you yearning for heart-warming meals packed with flavour and enriched with healthy goodness then now is the perfect time with winter vegetables at their peak!

Versatile root vegetables are the stars of the kitchen in July. Celeriac, parsnips, swedes, potatoes, kohlrabi, Jerusalem artichokes and turnips transform humble casseroles into nutritious feasts.

Tangy citrus is in abundance. Pink-fleshed grapefruit, juicy tangelos, tangy lemons and sweet eating Navel oranges are now at their peak for quality and value. Come late July you can look forward to Seville and Blood oranges. Hass avocados are at their seasonal best for quality and price.
| | |
| --- | --- |
| | Produce Update |
| | Lettuce and Leafy Greens are struggling this week, poor weather conditions have affected rocket, spinach, salad mix, iceberg lettuce and midi cos. Prices are remaining firm and we have been seeing quality drop across some of these lines, however we do endeavour to supply our customers with the best quality stock available to us! |
| | Sweet eating antioxidant-rich blueberries are a perfect vitamin burst on your porridge or breakfast cereal, sprinkle into salads or bake into warming winter desserts! Ripe blueberries are plump and deep blue with a dusting of gray on the surface. A blueberry that is firm or shows any hint of red isn't fully ripened and will likely be tart. |
| | Creamy Queensland Bananas are an energy-boosting fruit and healthy choice for the whole family. Perfecting timing for the start of school , Bananas are on special this week for $2.75 per kg, so grab a bunch today to chuck in school lunches! |
| | Cauliflowers are a thrifty buy again this week at $1.85 each, enjoy cauliflower roasted, grate to make cauliflower rice or cook and puree to serve as a mashed potato substitute, cauliflowers are a great low carb alternative to potatoes! |
| | We're heading into peak broccolini season, with supply arriving from Stanthorpe and Victoria. Look for a fresh base, firm stems, no flowers, and tightly furled heads. For a quick side dish, sauté them with olive oil and garlic until they are vibrantly green and tender, then drizzle with lemon juice and add roasted peanuts for crunch! |
| | This week's top pick is luscious winter strawberries, which are of fantastic quality and supply. Look for fully coloured, firm, bright and plump fruit. Strawberries are best stored in the fridge and should be washed just before use. Rich in vitamin C, strawberries are incredibly versatile: use them to top pancakes, mix them in smoothies and sorbets, or add them to cakes and muffins. Strawberries pair well with chocolate, banana, coconut, mint, lemon and almonds. |
Simply Tasty News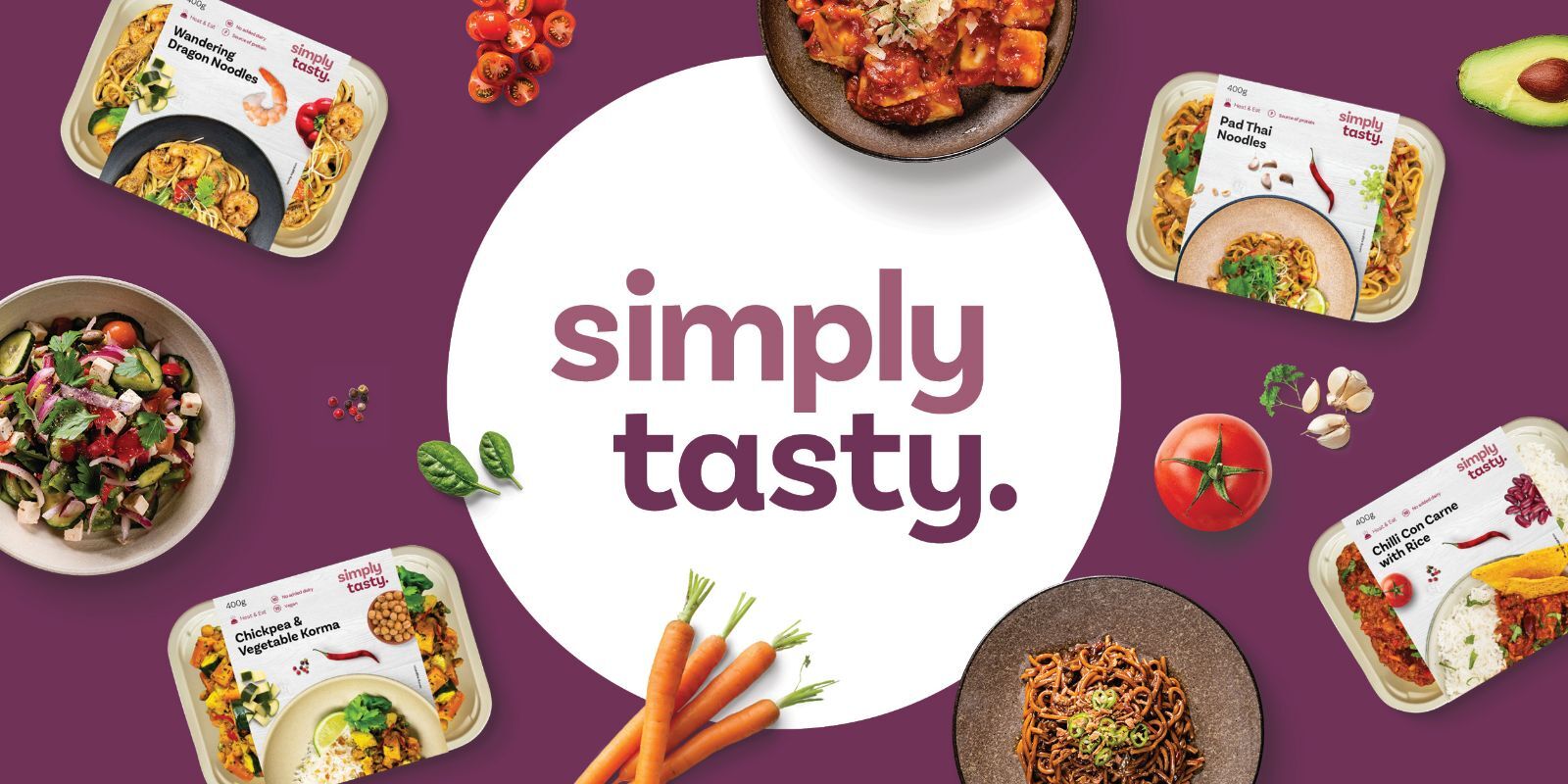 Is there anything better than a warm bowl of soup on a cold winter day? Our new soups range is packed with traditional and contemporary dishes that are as flavoursome as they are hearty.

Head to our website to view the full range and pop into your local IGA or Foodworks to try one out today!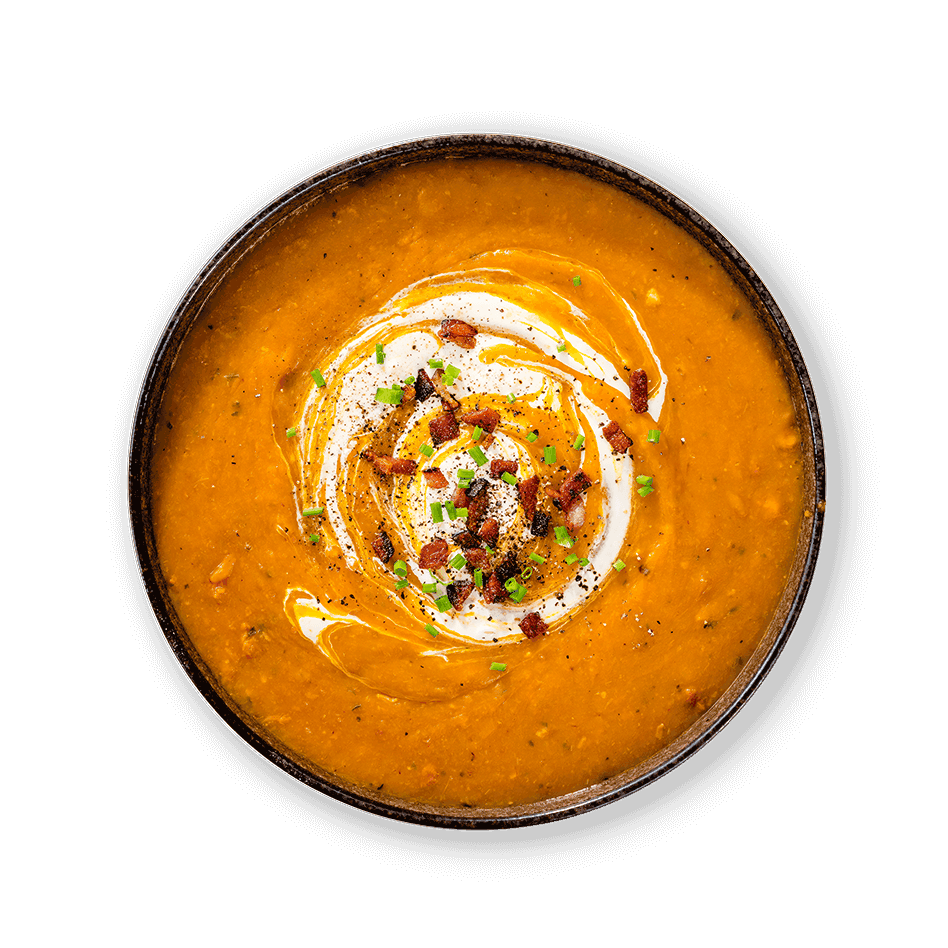 Weekly Specials
Available until Tuesday July 13th, 2021.
| Produce | Price |
| --- | --- |
| Butternut Pumpkin | $0.65 per kg |
| Cauliflowers | $1.85 per kg |
| Bananas | $2.75 per kg |
| Red Capsicum | $2.75 per kg |
| Green Capsicum | $2.75 per kg |
Online ordering now available. Whilst every care is taken in the preparation of this report, prices and supply can change due to market fluctuations and availability.