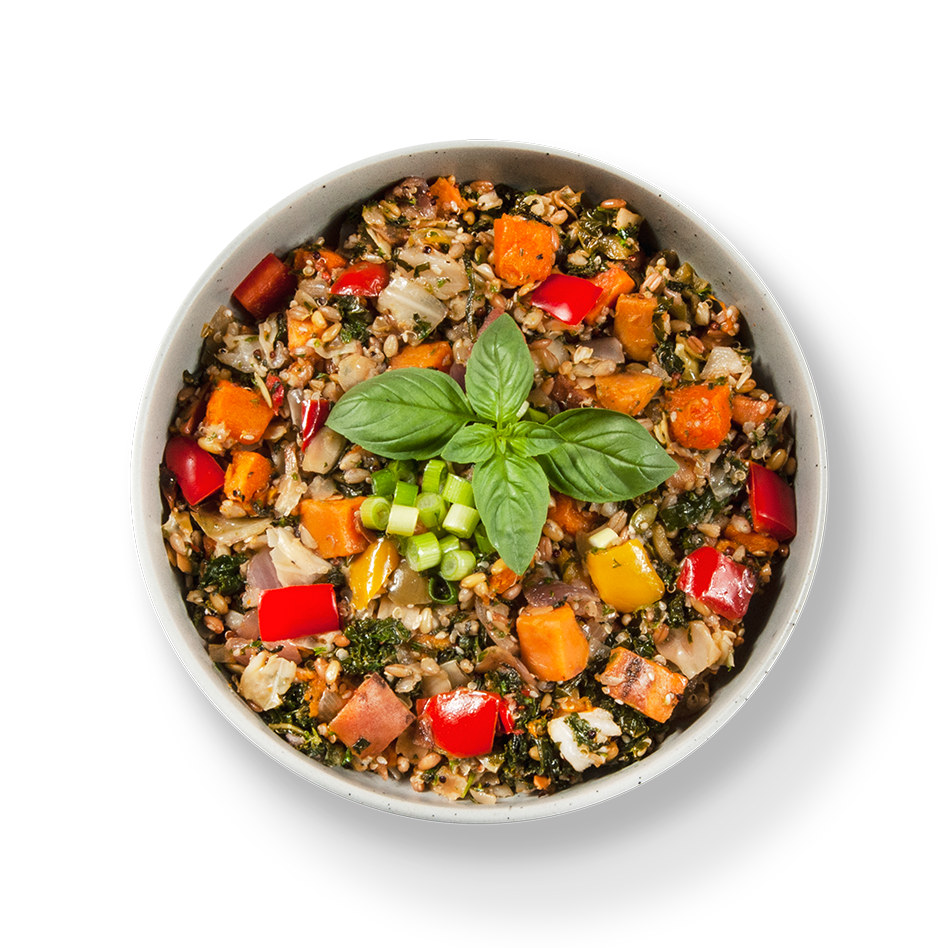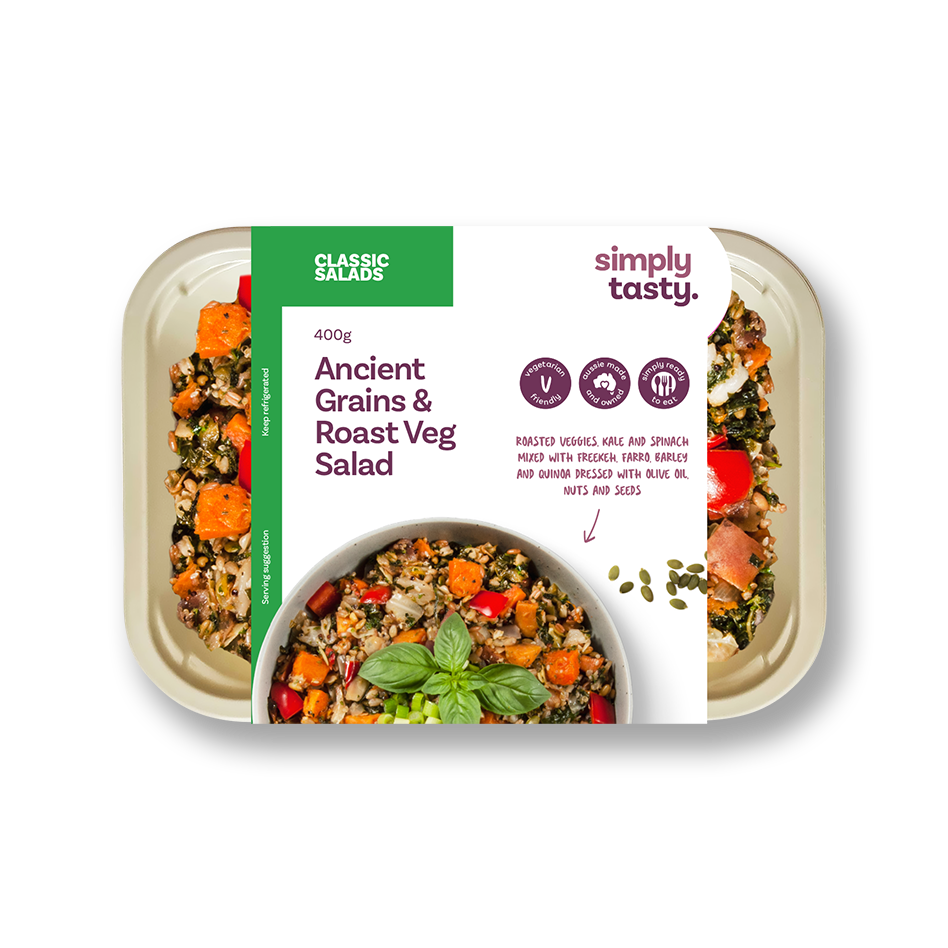 Salads
Ancient Grains & Roast Veg Salad
Roasted veggies, kale and spinach mixed with freekeh, farro, barley and quinoa, dressed with olive oil, nuts and seeds.
Nutritional information
Shelf Life (unopened): 21 days
Shelf Life (opened): 4 days
Serving Size: 100 g
Australian Ingredients: 90%
Storage: At or below 4°c
Reorder Code: SAL048 (400g) | SAL046 (3kg)

Per Serving
Per 100g
Energy
631 kJ
631 kJ
Protein
5.2 g
5.2 g
Fat, total
4.4 g
4.4 g
- Saturated
0.7 g
0.7 g
Carbohydrate
21.0 g
21.0 g
- Sugars
2.8 g
2.8 g
Sodium
65 mg
65 mg
Simply Ready to Eat
Vegan Friendly
Vegetarian Friendly
Aussie Made and Owned
Ingredients
INGREDIENTS: Vegetables (32%) (Pumpkin, Sweet Potato, Cabbage, Red Onion, Brown Onion, Red Capsicum, Green Capsicum, Yellow Capsicum, Baby Spinach Leaves (0.5%), Kale (0.5%)), Pearl Barley (19%), Farro (17%) (Wheat), Freekeh (15%) (Wheat), Quinoa (12%), Olive Oil (1.5%), Nuts (1.5%) (Cashews, Almond Flakes, Walnuts), Seeds (0.5%) (Sesame, Pepitas (0.2%)), Parsley, Minced Garlic (Thickener (414), Food Acid (270), Mineral Salt (509)), Salt, Nutmeg, Cracked Pepper, Smoked Paprika.
Contains Wheat, Gluten, Cashews, Almonds, Walnuts, Sesame.
May Contain Soy, Peanuts, Other Tree Nuts, Milk, Egg, Fish, Mollusc, Crustacea, Sulphites, Lupins.