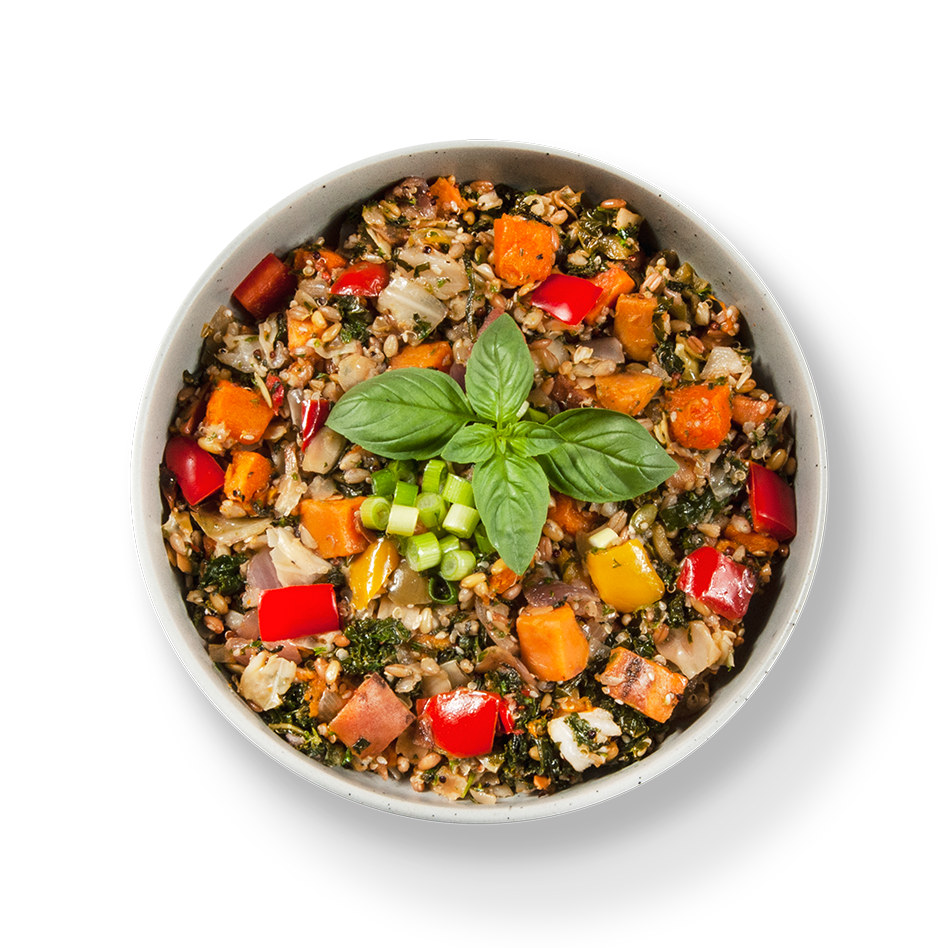 Salads
Ancient Grains with Roast Vegetables
Ancient Grains consisting of barley, freekeh and farro, combined with a selection of vegetables, tree nuts, pepitas, sunflower seeds, herbs and spices.
Nutritional information
Shelf Life: 21 days
Serving size : 100g
Australian Ingredients: 90%

Per Serving
Per 100g
Energy per serve
546 kJ
546 kJ
Protein per serve
4.7 g
4.7 g
Fat (total) per serve
3.9 g
3.9 g
Fat (saturated) per serve
0.5 g
0.5 g
Carbohydrate per serve

16.3 g
16.3 g
Carbohydrate (sugar) per serve
3.3 g
3.3 g
Sodium per serve
127 mg
127 mg
Ingredients
ONION (18%), PUMPKIN (12%), SWEET POTATO (12%), CABBAGE (12%), CAPSICUM (7%), QUINOA (6%), FREEKEH (6%), FARRO (6%), BARLEY (6%), KALE (3%), SPINACH (2%), OLIVE OIL, ALMONDS, WALNUTS, CASHEWS, SESAME SEEDS, PEPITAS, SUNFLOWER SEEDS, SALT, GARLIC, PEPPER, HERBS & SPICES.
CONTAINS GLUTEN, TREE NUTS AND SESAME SEEDS.
MAY CONTAIN CRUSTACEA, EGG, FISH, MILK, PEANUTS, SOY, SULPHITES AND LUPINS.