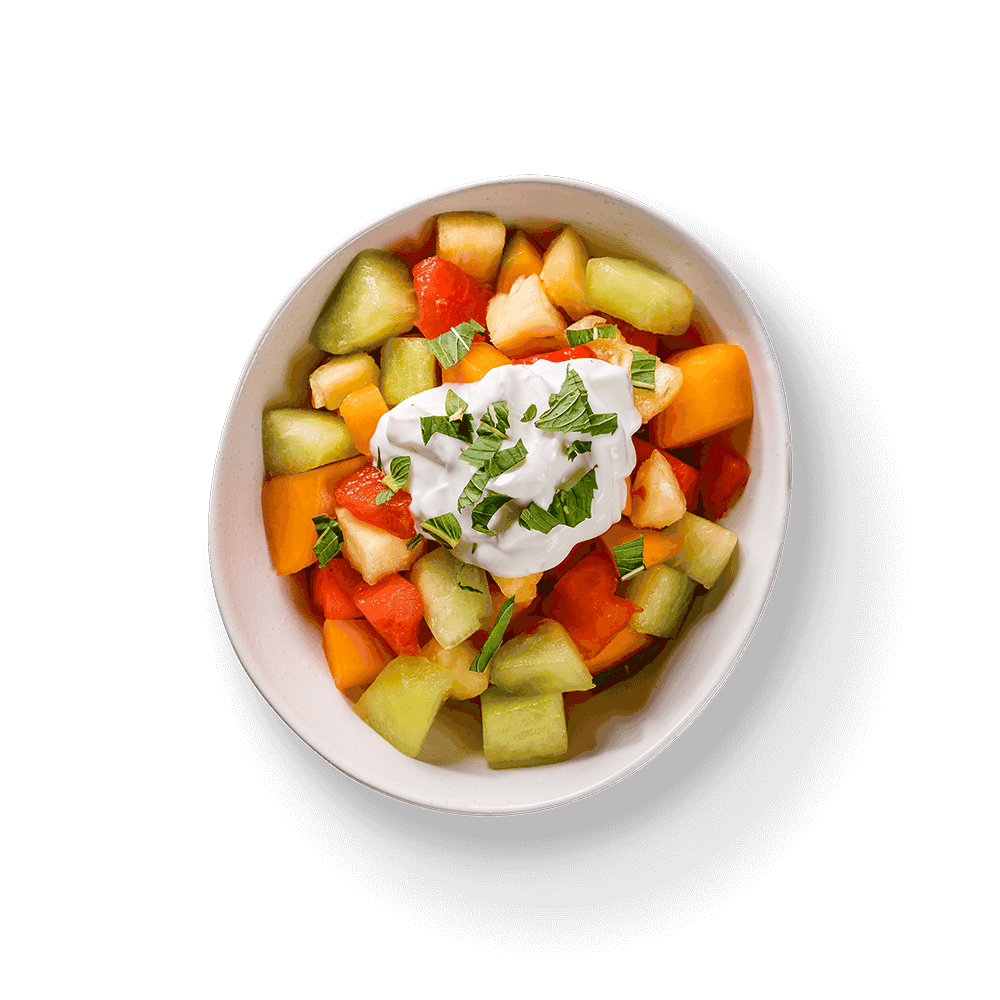 Salads, Desserts
Fruit Salad
A staple in any household, our fruit salad is made up of juicy, cubed watermelon, rockmelon, honeydew and pineapple. Available at select times of year.
Nutritional information
Shelf life: 14 days
Serving size: 100g

Per Serving
Per 100g
Energy per serve
148kj
148kj
Protein per serve
0.5g
0.5g
Fat (total) per serve
0.2g
0.2g
Fat (saturated) per serve
0.1g
0.1g
Carbohydrate per serve
6.8g
6.8g
Carbohydrate (sugar) per serve
6.8g
6.8g
Sodium per serve
13mg
13mg
Vegan
Vegetarian
No Added Dairy
Seasonal Menu
Ingredients
Watermelon (40%), rock melon (20%), honeydew melon (20%), pineapple (20%).
May contain traces of gluten, crustacea, egg, fish, milk, peanuts, soy, tree nuts, sesame seeds, sulphites and lupins.