COVID-19 Update
With the recent set back Victoria has had in relation to Covid-19, JL King & Co. is closely monitoring advice from Victorian and Australian Government Departments to provide up-to-date information concerning our operations and interactions with our valued customers.
We would like to assure our loyal customers that JL King & Co. has acknowledged the directions from the Victorian Government and in this current environment have taken appropriate actions to increase our safety protocols to protect our customers and our staff. We continue to monitor and make the necessary adjustments as the situation evolves.
Product Report
This week we will give you an overview of what is happening with different produce in the market place.

Product of the week

Broccoli

Did you know broccoli has more Vitamin C than Oranges!
There's an abundance of broccoli in the market, so there's no better time to eat your greens.




Market news

This week's best buys:

Blueberries
Strawberries
Beans
Broccoli
Silverbeet
Cabbage
Lettuce
Lemons

Now in Season

Oranges- Navels are the pick over Valencias
Blueberries and Strawberries
Honeydew and Rockmelons
Carrots coming from South Australia, quality and prices are great
Capsicums coming from Queensland, quality is great but prices are on the rise


New Lines


Pomegrantes - New Season USA Produce have started but at a premium price.

Grapes - New Season White Grapes from queensland have started but prices are still high.

Oranges - Valencia Oranges have appeared in the market, although Navels are still the best buy.

Queensland Pumpkin - good quality and good prices.

Onions - South Australian and Victorian onions are a good buy.




Short Supply

Mushrooms - inconsistent supply, unable to fulfill some orders completely.

Limes - if possible, substitute with lemons, prices remain extremely high.

Herbs - some herbs are still in short supply, but local basil is still in good supply from Inglewood.

Grapes - both red and white grapes are limited, only USA produce available at a premium price.

Apples - in the coming weeks, expect growers to hold back stock resulting in a slight increase in prices due to fires damaging stock at the start of the year.

Seasonal Changes

Limes still high in price but in the meantime, substitute with lemons

Strawberries have firmed a little but still good value

Raspberries are still demanding a premium price, will be scarce until later in the year

Valencia Oranges have appeared in the market, but navel at this time is still the orange to buy

Apples will see a slight increase in price in the up coming weeks due to growers holding stock back to get through the rest of the year

Grapes only U.S.A Fruit available, prices at a premium

Rockmelon and Honeydew gap in QLD growing areas has seen price increase, honeydew is smaller than usual

Seedless Watermelon has had a massive jump in price due to a gap in the growing areas of NT, also Candy melon finished

Avocado prices will start to come back with NZ fruit starting and more variety in the market

Mushrooms inconsistent supply, unable to fulfil some orders, prices high with no short term relief

Tarragon is a little hard to source, basil is a great substitute in good supply

Cucumbers prices are coming back slowly with this warmer weather

Australian Asparagus usually starts around Spring which should see an increase in quality and supply, with prices easing as more Autralian stock becomes available

Lettuce stable supply of all varieties from NSW and QLD and priced well
Simply Tasty News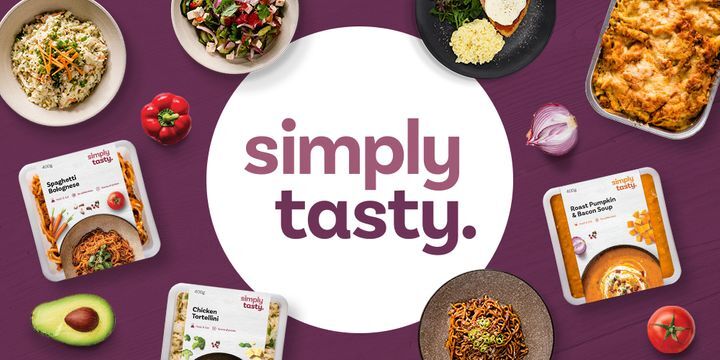 WE'RE DOING A SALAD SHAKE-UP!
We're all about food that looks as good as it tastes, so we've given our ready-to-eat salad packaging a fresh new design

Head to your local Foodworks or IGA today to view our full range.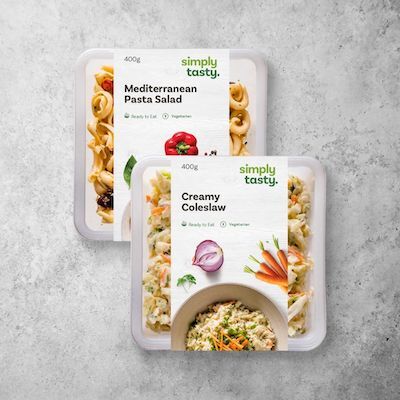 Weekly Specials
Available until Tuesday September 15th, 2020.
| Produce | Price |
| --- | --- |
| Bananas | $2.00/kg |
| Jap Pumpkin | $1.00/kg |
| Green Cabbage | $1.50 each |
| 5kg Brushed Potatoes | $1.70 each |
Online ordering now available. Whilst every care is taken in the preparation of this report, prices and supply can change due to market fluctuations and availability.