COVID-19 Update
With the recent set back Victoria has had in relation to Covid-19, JL King & Co. is closely monitoring advice from Victorian and Australian Government Departments to provide up-to-date information concerning our operations and interactions with our valued customers.
We would like to assure our loyal customers that JL King & Co. has acknowledged the directions from the Victorian Government and in this current environment have taken appropriate actions to increase our safety protocols to protect our customers and our staff. We continue to monitor and make the necessary adjustments as the situation evolves.
Product Report
This week we will give you an overview of what is happening with different produce in the market place.

Product of the week

Blueberries

Fun Fact- A single blueberry bush can produce as many as 6,000 blueberries per year. The outer layer found on the skin of blueberries is a naturally occurring compound that helps protect the fruit. This why you should only wash blueberries right before you're going to eat them.




Market news

Apples are now starting to tighten in price. Next Season we will see the effects of last year's bush fires that destroyed whole orchids, which will result in tighter supply and higher prices. We are still currently buying local harcourt pink lady, royal gala and Fuji from our local orchid.

Bananas are still great buying as there is a plenty of fruit still in the market due to school still being suspended.

Avocados have remained pretty stable this week. Local fruit from Mildura is still around, with WA fruit in the market but still very high. We are sourcing our Hass Avocdoes currently from a local farmer in Echuca.

Stone fruit is approx. 6-8 weeks away so we will keep you updated on availability and price. Currently there is USA fruit around but it is very expensive.

Grapefruit has come right back this week, buying from a local farm in Barham.

Mandarins are still holding good pricing and are great eating. We are sourcing afouour Mandarins. Honey Murcotts are also available.

Navel Oranges and Blood oranges are at their peaks with great eating fruit and competitively priced.




Lemons are starting to show signs of finishing up, but good prices are still holding at this stage.

Limes are ridiculously high, which looks like holding for a few more weeks.

Blueberries are the buy of the week with plenty of fruit mainly coming out of packing sheds in Coffs harbour.

Raspberries and Blackberries are still very short and expensive.

Strawberries are very competitively priced, with Queensland now in the middle of their peak growing season.

Seedless Watermelon has jumped in price with the recent glut of NT fruit now worked through, and availability has been effected by cooler nights and current gap between picks.

Local Red Grapes are still holding on. but is expected to finish shortly. We will then move to imported red and green grapes. Prices will be a little higher then local fruit.

Mushrooms are still expensive as major contamination issues are still effecting compost to the extent some sheds are basically being shut and not producing. Onions and potatoes are pretty stable this week.

Tomatoes generally have come back as more crops come on from Bowen and Bundaberg.

Eggplant has come back as more field grown product and Glass house is still available.

Beans are back as more stock is coming from Home Hill. Quality has improved as the weather up North also improves.

Corn has come back as more fields are drying out as the rains have slowed down a bit.

Quinces local Shepparton season over for another year. Expected to be seen again early June 2021.

Pomegrantes local season is now over. But great news is USA fruit has already arrived. But prices are extremely high as it's the beginning of there season
Simply Tasty News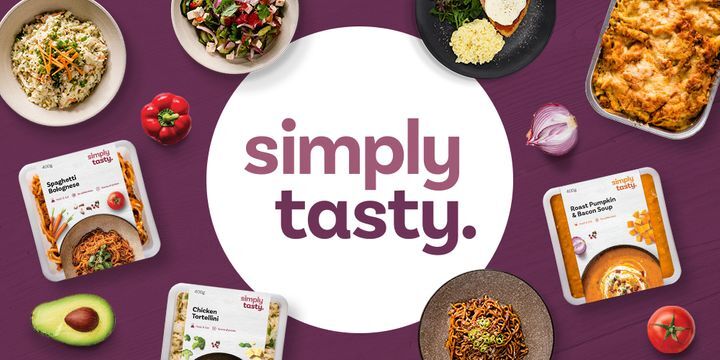 CREAMY, CHEESY, CRISPY!
Our delicious Mac & Cheese bake is the perfect winter comfort food
Head to your local Foodworks or IGA today to view our full range or call our sales team today.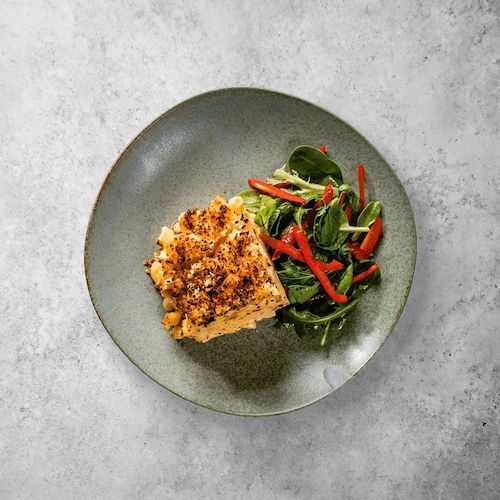 Weekly Specials
Available until Tuesday September 1st, 2020.
| Produce | Price |
| --- | --- |
| Broccoli | $2.50/kg |
| Blueberries | $2.50 each |
| Cherry Tomatoes | $1.80 each |
| 5kg Washed Potatoes | $2.80 each |
Online ordering now available. Whilst every care is taken in the preparation of this report, prices and supply can change due to market fluctuations and availability.