Spring Has Sprung
Goodbye Winter and hello Spring! It's time to enjoy the fresh, juicy and delicious fruit and vegetables that arrive in abundance at this time of year.



Berries

Starting this week JL King & Co. have decided to make the change from Queensland and Western Australian fruit to one of our best local Victorian Berry supplier - Vince Sorace. At present the fruit coming from this farm is large and we will continue to source small fruit from various farms this may make the quality of the smaller fruit a little inconsistent.
New seasons Black Berries have also started and don't forget fresh blueberries and raspberries are also still beautiful this time of the year.

Iceberg Lettuce

Perfect growing weather conditions over the past couple of weeks has seen good supply of lettuce entering the Melbourne Market.
Two of our leading lettuce suppliers Cochrane and Gazzola Farms are currently in the peak of the Lettuce seasons resulting in excellent quality and best of all reasonable pricing.
Other available varieties of lettuce include: Large Cos, Midi Cos, Twin Pack Cos, Red & Green Oak and Butter Lettuce also don't forget the very popular and versatile loose leaf Salad Mix.

Stone Fruit


Our Produce Buyers have informed us they have been seeing large quantities of fruit entering the market as of late last week. With Queensland Farms in the peak of harvesting, they have also seen local Victorian produce starting to arrive. This is fantastic news for consumers as the price will continue to ease.
Fruit available are White and Yellow flesh Peaches and Nectarines. Available to purchase in premium 5 kg trays and bulk 10 kg boxes.
Apricots and Plums are anticipated start in the coming weeks.

Grapes

We are now starting to see the beginning of Australian Grapes coming into the Market but only small amounts of produce so far and the quality of the berries are smaller in size and still a little bitter.
We will continue to source our Grapes from Overseas until the quality, quantity and price of the Australian fruit improves then we will make the change over to our Australian Farmers.
Melbourne Cup Day
Tuesday 5th November being a Public Holiday The Melbourne Market will be closed.

Our office will be trading from 5am till 11am. If you require a delivery on this day we strongly suggest you place your order by 10 pm on Sunday 3rd November to guarantee your orders be filled. Orders placed after this time may result being short supplied.
Supplier Profile - Butler Market Gardens
Butler Market Gardens is a family owned farming company based in Heatherton, Melbourne. Specialising in growing vegetables and herbs. CEO Rick Butler is a sixth generation farmer who is dedicated to continuing the proud family history.

At Butler Market Gardens, freshness and continued availability are guaranteed as products are harvested, packed and sent the same day.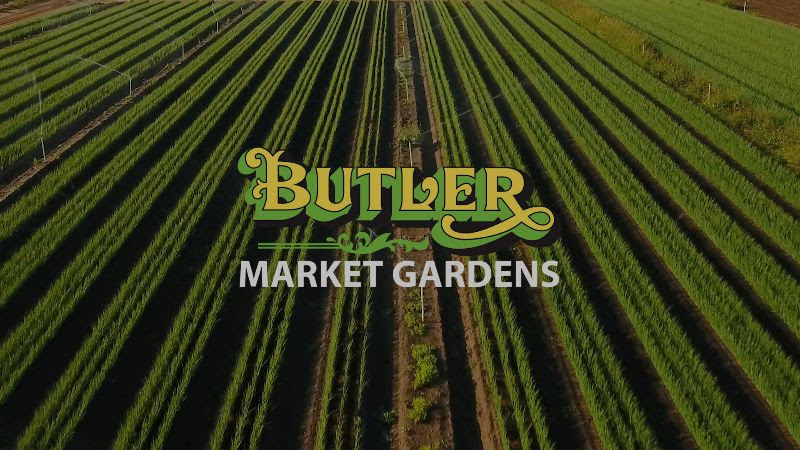 JL King & Co. have been purchasing and supporting their business over the past 12 months and will continue to do so as we are very impressed with the quality of produce supplied.
Weekly Specials
Available until Tuesday November 5th, 2019.
| Produce | Price |
| --- | --- |
| Iceberg Lettuce | $1.40/each |
| Cherry Tomatoes | $1.65/pun |
| Spring Onions | $1.25/each |
| Radish | $1.25/each |
| 5kg Chat Potatoes | $3.25/bag |
Online ordering now available. Whilst every care is taken in the preparation of this report, prices and supply can change due to market fluctuations and availability.