Thank you!
JL King & Co will be closed on Friday 23rd of October for the 'Thank you' day Public Holiday.
Our last opportunity in the market will be the night of Wednesday 21st October. We ask that all orders are placed by 10pm on Wednesday 21st October to give our produce buyers the chance to collate and fill your complete orders for delivery Thursday 22nd of October.
For further enquires, please contact JL King & Co. Head Office on 5443 1388.
Thank you for your assistance.
Product Report
This week we will give you an overview of what is happening with different produce in the market place.

Market news

Vegetables

Local Asparagus is in full swing and the product is fantastic. Currently buying the skinny variety as it's better value for money.
Silverbeet and Kale are in great supply.
Broccoli and Cauliflower have moved up slightly in price, but still good value.
Green beans - Amazing quality and great buying.
Celery is still in great supply
Lebanese Cucumbers are great buying with our local season started
Zucchini is in good supply at the moment, and great fruit. Should remain this way with the VIC season just starting
Iceberg and Cos Lettuce from our local supplier are fantastic and great value.
Mushrooms are in good supply and priced to buy.
Fennel in your salad gives a fresh flavour and priced right at the moment.
Tomatoes are in good supply, very good quality, priced fairly.
Chinese Vegetables are at their peak with all varieties, perfect for stir-fry. Bok choi and Shanghai.
Large Heirloom Tomatoes are very scarce, only one grower with limited supply, Good alternative is small punnets of the Medley Mix.




Fruit

Mangoes (Kensington Pride) are only getting better, great quality and eating, well priced.
Watermelon has climbed in price this week but should only be short lived until more QLD fruit is available.
Australian White Grapes are now in season, but have to use USA Red grapes until our Australian season starts.
Australian Stonefruit have started (Peaches and Nectarines) however Plums are still imported USA produce.
Victorian Strawberries have started, although not a lot of local small size fruit around. In the XL fruit we are seeing some white shoulder on the berry's. Expected to improve over the coming weeks.
Blueberries are also great buying coming out of the Coffs Harbour regions.
Passionfruit prices still high, it will be around 4-6 weeks until we see some relief. The price increase is due to a gap in seasons between NSW and Far North QLD which has not quite started yet.
Brown Pears are slowly coming to an end and we will see high prices until the new year.
Mandarins are coming to an end, unfortunately we may get the odd piece of dry fruit coming through with what fruit is left.
Apples and Pears are firming in price due to supply shortage and prices will continue to rise until new season fruit arrives in late January.
Both Gold and Green varieties of Kiwi Fruit have increased due to shortfall of supply hitting the market floor.
Simply Tasty News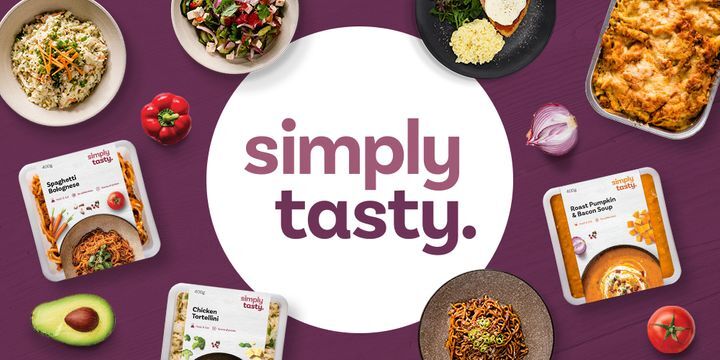 The perfect Summer Salad
New salad alert! This is our Baked Balsamic Beetroot & Kale Salad.

We've taken a classic Australian ingredient and paired it with one of nature's superfoods to create this fresh and colourful salad.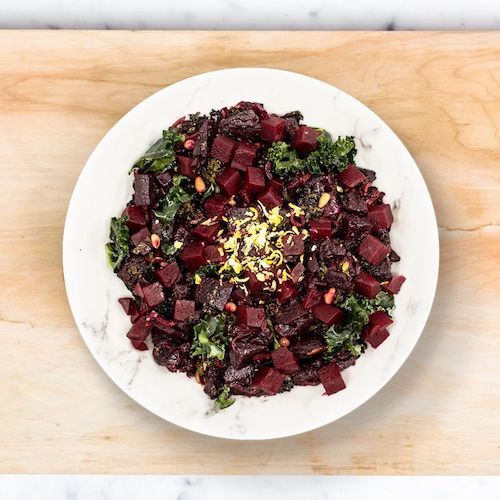 Weekly Specials
Available until Tuesday October 27th, 2020.
| Produce | Price |
| --- | --- |
| Asparagus | $1.00 per bunch |
| Rockmelon | $1.50 each |
| Iceberg Lettuce | $1.25 each |
| 5kg Washed Potatoes | $3.50 each |
Online ordering now available. Whilst every care is taken in the preparation of this report, prices and supply can change due to market fluctuations and availability.