COVID-19 Update
As outlined in the details of the latest statement from our Victorian government, we at JL King & Co. want to remind all our valued customers that as a Food Supplier, we are considered an essential service which will allow us to remain open and continue to support our customers in these difficult times.


Due to the current impact of COVID - 19, we are experiencing Market hardships never seen before in our country. This has dramatically affected the pricing and availability of produce daily.

Over many years we have gained strong relationships with our growers and agents in the Melbourne Market and can assure all our customers we will do our very best to meet all your needs over the coming weeks and months ahead.
Saturday Closure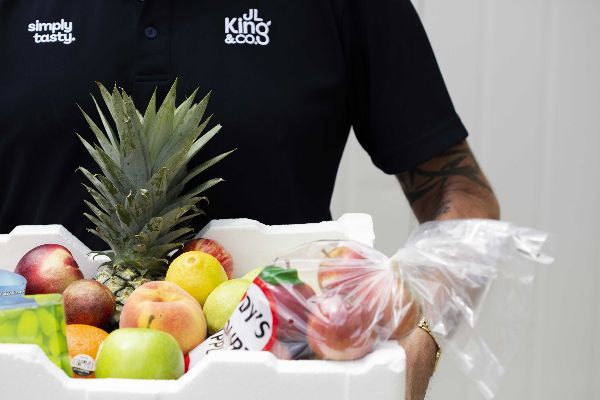 Due to the recent Government lockdown, JL King & Co. have decided to suspend all local Saturday deliveries.
We will continue to run our local deliveries as usual Monday - Friday. Note: This will not affect interstate deliveries. If you have any questions or concerns about your next delivery, please reach out to me directly or contact our sales team at info@jlking.com.au.
PRODUCT REPORT

Stonefruit

We are starting to see the conclusion of the local stone fruit season. In a challenging year for our growers we have seen and tasted great fruit this year, however, expect to see them finish up over the next week or so.

Blood plums are now finished for the year, but great tasting yellow plums will still be around for some time yet.





Riviera Farms

Great news this week out of Riviera Farms with all produce having now become available again after their struggles over the past few months with supply. They now have a full range of all green leaf which includes the ever-popular Salad Mix and Baby Spinach, as well as their baby vegetable lines.

Hardlines

Again, due to the impact of COVID-19, we have seen a lot of panic buying in supermarkets over the past couple of weeks.

Lines most affected have included: Washed and Brushed Potatoes, Carrots and Onions.

These products have all risen sharply in pricing as farmers struggle to keep up with demand. Although as these prices rise, we will hopefully see the demand slow up and as a result supply and pricing ease and return to some normality.
Weekly Specials
Available until Tuesday March 31st, 2020.
| Produce | Price |
| --- | --- |
| Small Strawberries | $1.40 per pun |
| Avocadoes | $1.70 each |
| Kale Green and Red | $2.60 each |
| Limes | $3.25/kg |
| Tomatoes | $3.50/kg |
Online ordering now available. Whilst every care is taken in the preparation of this report, prices and supply can change due to market fluctuations and availability.