Market News
Autumn has well and truly arrived with a bounty of seasonal fruit and vegetables at the Melbourne Produce Market this week. Now is the time to expand your weekly menu to include everything from heart-warming soups to simple salads.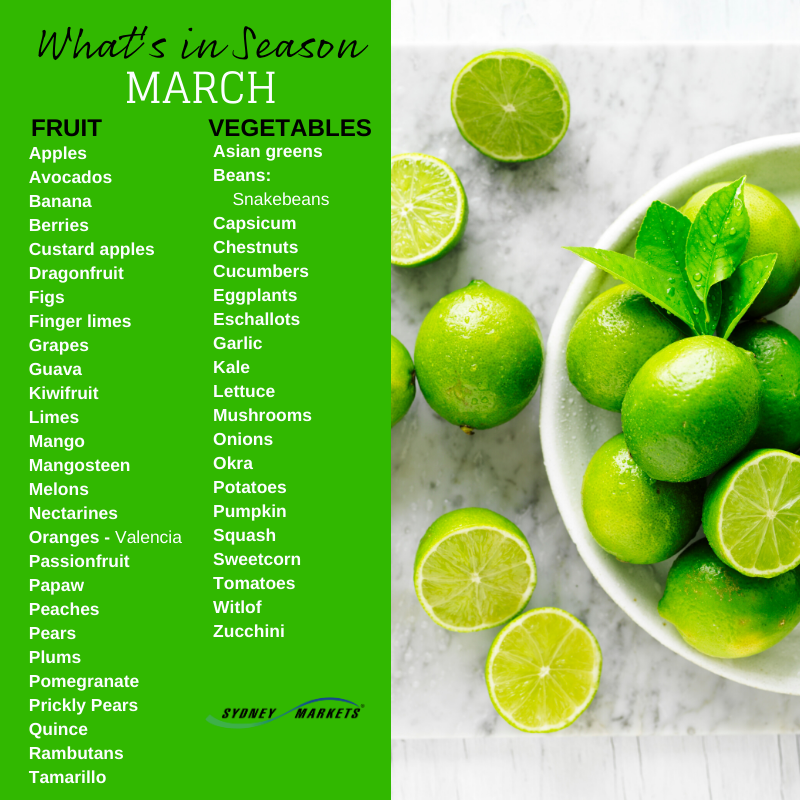 Weather affected

Mushrooms- Due to the current extreme weather conditions, our mushroom suppliers have informed us that they have been unable to access their farms and therefor can not pick their mushrooms. As a result of this we are expecting a shortage this week and an increase in pricing.

Produce update

Apples- Autumn heralds the arrival of a range of new season apples. Fuji, Jonathon and Royal Gala, have been available for a few weeks now, but this week are joined by fresh Granny Smith, Golden Delicious and Red Delicious varieties. Crisp and flavoursome apples make a healthy snack; they add a delightful crunch and flavour to a salad or turn apples into a satisfying dessert like apple pie!

Custard Apples- Must try this week are creamy custard apples coming from Bundaberg, which are only in season until May. Use in fruit salads or make into ice cream, sorbets, drinks or fillings for cakes.

Pro tip: spoon out the flesh of the custard apple into a blender, whiz for only two seconds, and the seeds will scoop out easily.

The season for Nectarines and Peaches is almost over, however, late-season Plums from Victoria are bursting with colour and flavour, so make sure you add them to your shopping basket. Autumn Raspberries, ripe Figs and glorious Persimmons are in season and eating beautifully. Add to cheese platters or pair them with chocolate to make delectable desserts. The exotic Guavas from Buccan, along with Pomegranates and Nashi Pears, are beginning to arrive at the Market as well.

Looking for a healthy alternative to fries? Satisfy your craving with healthy baked sweet potato fries as the Bundaberg-grown gold variety of sweet potatoes are in abundance right now. Other seasonal buys include capsicum, zucchini and eggplants. The quality and supplies of cucumber and cauliflower are also improving.

Avocado's- This week's hero are shepard avocados from North Queensland, which are green-skinned and don't brown easily. Shepard avocados have a nutty flavour and buttery texture which works well in creating smoothies, desserts and dips. Look for bright green avocados that give a little when gently pressed. Store unripe avocados at room temperature; once ripe, store them in the fridge.

New to market

We are starting to see the following produce pop up in the Market:

Pomelo's are now available, however it is the start of the season so prices will be high until the season gets going.
Jazz Apples are back, perfectly coloured and crisp with a sweet flavour combination of it's parents the Royal Gala and Braeburn variety.
The first pick of Mojo Mandarins will be hitting the market this week! The first Australian Mandarin of this season and a favourite as they're seedless, sweet and juicy! They are available in very limited numbers though so get in quick so you don't miss out!

What's finished up

Over the past week or two we have seen some produce finish up.

Sauce Tomatoes have now come to an end. However, we are able to get Saucing Roma tomatoes but they are at a higher price.
The last of the New Zealand Apricots are now done for another year.

Mangoes are all but done. What is around is poor quality and very green, so we have stopped supply.
Clingstone Peaches are now finished for this season.
Simply Tasty News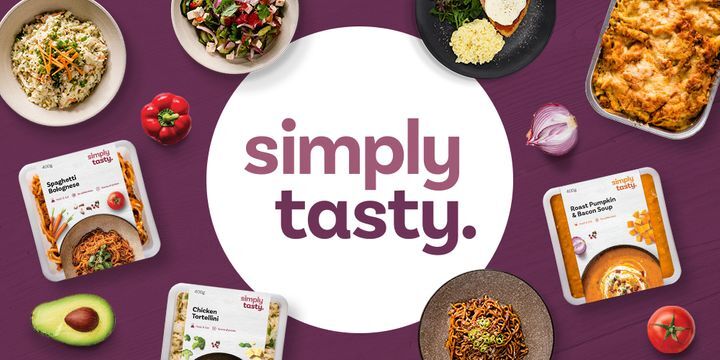 We take pride in the quality of everything we do.

From premium ingredients, skilled chefs to eye-catching design.

Our mission is to ensure that your experience with Simply Tasty is enjoyable from the moment you pop us into your trolley, to saviouring your last bite.

Visit your local stockist to experience the Simply Tasty journey today!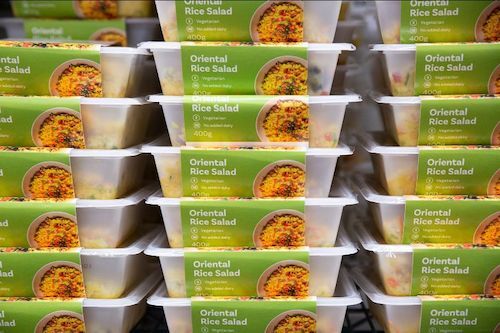 Weekly Specials
Available until Tuesday March 30th, 2021.
| Produce | Price |
| --- | --- |
| 1kg Carrots | $0.80 per bag |
| Jap Pumpkin | $0.70 per kg |
| 1kg Brown Onions | $0.80 per bag |
| 2.5kg Washed Potatoes | $2.00 per bag |
Online ordering now available. Whilst every care is taken in the preparation of this report, prices and supply can change due to market fluctuations and availability.