Market News
As the mornings and evenings are becoming cooler and the days shorter let's take a look at what's in season in March.
Make the most of eggplants and versatile onions. Chestnut season starts this month and you don't want to miss out on finger limes and mangosteens. Limes are top value, crunchy new season apples and juicy pears make a tasty change.
Autumn heralds the arrival of a new range of fresh and healthy fruit and veg, so its time to change up your cooking and switch to lines that are more in season, so you save money and have the best quality.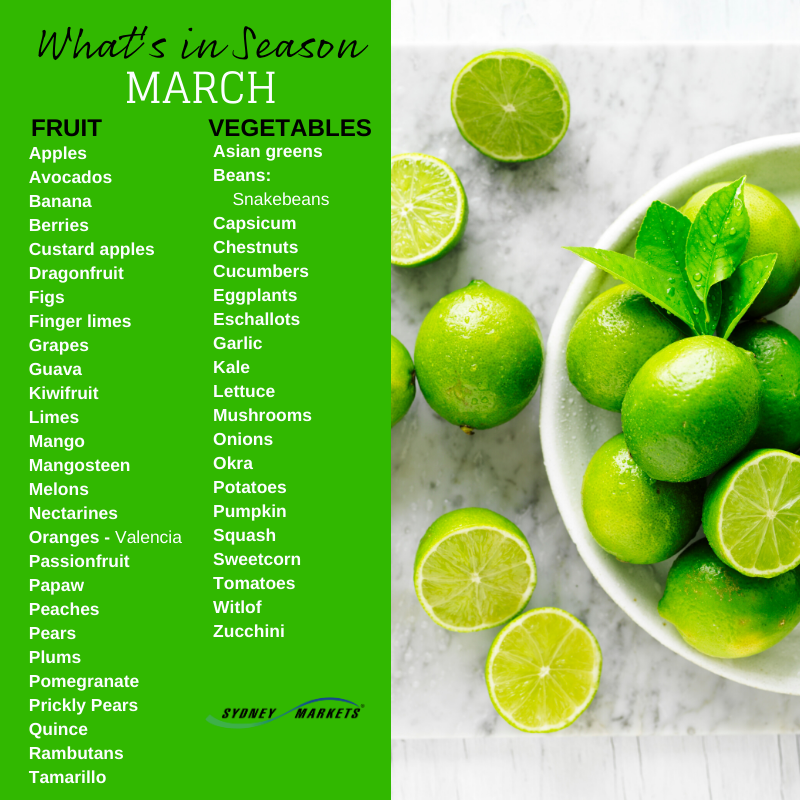 Produce update

The Mildura and Robinvale regions provide top eating Grapes, and with exports down there is an abundance of quality grapes to enjoy. Sultana grapes are small in size, naturally sweet, and a yellowish-green colour. There are also quality eating new season Thompson, Crimson and Black Muscats avaliable.

With their sweet-tart flavour, Plums are perfect for tossing through salads, pack into a lunchbox, poach, bake, or stew. Primetime, Amber Jewel, Radiance & Dapple Dandy varieties are tangy, juicy and sweet mid-season plums that are a great value.

Make the most of late summer's sun-blessed Peaches and Nectarines. Apart from snacking on stone fruit, roasting peaches and nectarines amplifies their bright flavours.

Luscious fresh Figs are abundant right now, and their natural sugars make them deliciously sweet. It's time to make the most of figs with prices at their best. Adding figs to a salad makes eating healthy a joy.

New-season Williams Pears from Shepparton in Victoria are sweet, juicy, flavoursome, and rich in fibre. Enjoy pears in a salad, roasted or in any dessert.

Increased volumes of Shepard Avocados are taking over from Hass as the North Queensland season progresses. Did you know that the Shepard avocado's skin stays glossy when ripe, its flesh doesn't brown when cut, making them an ideal base for dips such as guacamole or salads and sandwiches.


Pumpkins are plentiful and selling for $1-$2 a kilo depending on the variety, select from Butternut, Queensland Blue or Jap Pumpkins. Add the sweet, nutty flavour of pumpkin to curries, pasta dishes or roast and toss through cooked couscous or a salad.


New season Egyptian Mandarins have started, looking vibrant and tasting super sweet! Available for the next couple of weeks.

Sweet and succulent Rockmelons from North Queensland and Watermelons are in good supply and a must-buy this week with Rockmelons on special for $1.20 each!

Seasonal challenges/ seasons finished

Passionfruit has been impacted by heavy rains reducing crop production.

Birdseye Chillies are still an issue with limited crops coming through, reflected by high pricing at the moment.

Cherries are now finished, with the last lot of fruit coming through the market now.

KP Mangoes are now finished.
Simply Tasty News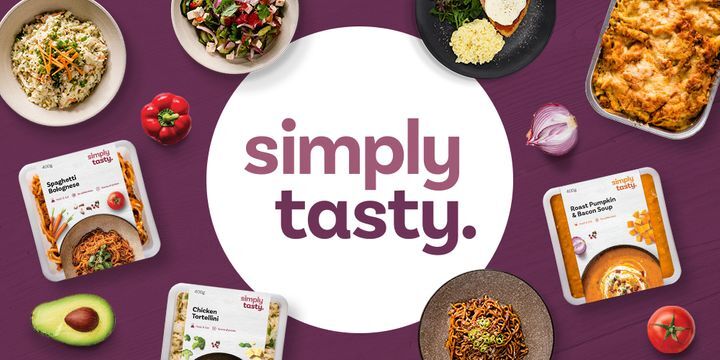 Too busy to rush around preparing the perfect salad for the last of the summer picnics? Our salad range has something to please even the fussiest eater.

The delicious range comes straight from our family to yours - the guests will be surprised you didn't make it yourself!

Head into your local IGA or Foodworks for your perfect quick-fix lunch, bbq or picnic meal and to view our full range.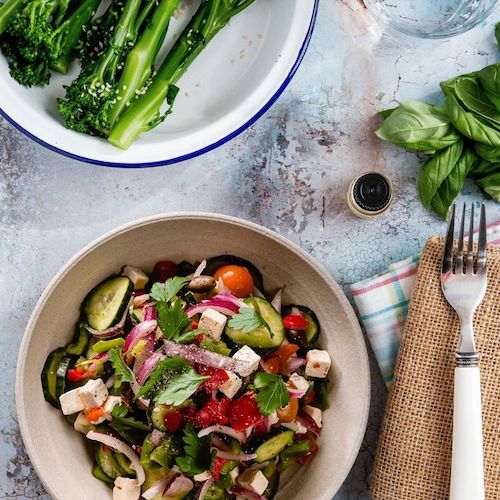 Weekly Specials
Available until Tuesday February 23rd, 2021.
| Produce | Price |
| --- | --- |
| Rockmelons | $1.20 each |
| Green Grapes | $2.30 per kg |
| Sweet Potatoes | $1.30 per kg |
| Small Strawberries | $1.50 punnet |
| Sauce Tomatoes (10kg) | $8.00 per box |
Online ordering now available. Whilst every care is taken in the preparation of this report, prices and supply can change due to market fluctuations and availability.