Industry news
Fruit and vegetable prices set to rise as competition for labour intensifies.

Fruit and vegetable prices are expected to rise by up to 25 per cent across Australia this summer as COVID-19 travel restrictions limit labour available for harvesting.

A new report has forecast Australia's farm gate production to reach more than $65 billion this year, as the agricultural sector bounces back following the nation's second-largest winter crop and promising rainfall outlook despite the horror of bushfires, drought and the coronavirus pandemic.

Click here to read more.
Product Report
This week we will give you an overview of what is happening with different produce in the market place.

Market news

Product of the week!

Cherries

With the Cherry season lasting just 100 days, there is only a short time to get your Victorian cherries at the Market. They have a plethora of health benefits, are the perfect snack, and make a tasty addition to any plate, so make sure to 'cherry pick' your favourite ones this season.
In Australia, cherry season occurs during the summer months, starting in early November and lasting into February. This means we can only enjoy this delicious fruit for a few months each year.

Seasonal factors such as humidity and rainfall can affect the quality and volume of the cherry crops, so care and attention are essential to maximising the harvest and ensuring the best cherries are available on our shelves.

The peak time for this beautiful fruit is during the festive season.


Produce overviews

Vegetables





Asparagus – Greens are still fantastic even though the season is slowing down. The other colours are dropping in supply. Expect local to finish up at the end of December.

Artichokes – Season is going well for Globe and Jerusalems.

Beans – With one season ending and bad weather damaging the remaining harvest. Expect prices to increase till Jan. will be great to start local season.

Beetroot – Quality and price has improved for all.

Bok Choy – Baby is looking great.

Brussel Sprouts – Very low supplies. Still using Western Australian produce.

Broccoli and Broccolini – Fantastic at the moment. Good supply and price.

Cabbage – Green, red and savoy are great quality and price. Coming out of Werribee.

Capsicum – Prices are still high. Red and Greens both. But move coming on so prices will ease over the coming weeks.

Carrots – Looking good at the moment. From babies to large. Heirlooms are great.

Cauliflower – Good supply. Fioretto/ Cauliflower Blossom is in and fantastic at the moment. Purples are in.

Celery – Very good, both price and quality.

Celeriac – Has finished for the year. Next avaliable will be February.

Chillies – As its warming up, more and more are coming in. Plenty of varieties are available. Long, Thai, Birds, Habaneros, Jalapeño, Carolina Reapers.

Chokoes – Good at the moment. Getting popular.

Corn – Prices are starting to improve. Supplies are increasing. Though baby corn is short supply.

Cucumber – Supplies are great! Prices reflect this


Eggplant – South Australian supplies have arrived and are great.

English Spinach – Quality is good. Plenty of different sizes about.

Fennel – Supplies from Victoria are great and prices are steady. Baby is excellent.

Garlic and Ginger – Australian Garlic is coming in over the next few weeks. Imported garlic (peeled) is limited and expensive due to the imports from overseas. Black and Smoked garlic is available. Ginger has a bump in price. Possibly limited supply at times. Garlic shoots are available and very nice!

Herbs – All high quality and fresh daily direct from the farm.

Kale – Is improving from the recent cold weather. Kalettes not around.

Leeks – Prices are up! and on on the small side.

Lettuce – Supplies are increasing all round. Iceberg is the best value around. Raddicho from Victoria is spot on, but Queensland is now finished.

Mushrooms – all varieties - Cups, Buttons and Flats are a great buy at the moment.

Onions – The recent season has finished and the new season is flooding in. Quality and price are great.

Parsnip, Turnips and Swedes – Prices are steady. Quality is good. Parsnip is great. Swedes taste great at the moment.

Peas – Snow Pea quality is great at the moment. But a little on the pricey side.

Potatoes – Potatoes are going great. Plenty of types around! New season stock is looking excellent.

Pumpkin – Looking good, but Japs are low supply.

Radish – Supplies are strong for red and mixed varieties. Daikon is around.

Sweet Potato – Supplies are a little tight. Prices have increased only slightly.

Silverbeet – Great at the moment.

Taro – In good supply for medium size. But a little pricey until more produce hits the market.

Tomatoes – Tomatoes are great. Rounds and Romas are both excellent. Cherries are wonderful. Heirlooms and Oxhearts are coming in.

Wombok – Good supply and great quality.

Zucchini – Supplies are good. Yellows shouldn't be far away.

Fruit




Apples – Supply is low and prices have increased due to growing conditions . Likely to be tight until new season fruit is avaliable. Prices will increase until then.

Avocados – In between seasons at the moment. Between East to Western Australia. Prices and supply should go back to normal around Jan. Using New Zealand fruit to get by.

Bananas – Supplies and prices from Queensland are good.

Blackberries – Supply is improving. Prices reflect this.

Blueberries – Quality is great!

Cherries – Australian season has started and is going well.
Figs – Season is coming soon. Hold tight. Locally from Shepparton is just around the corner.

Grapes – Red and Green from Queensland are getting better by the day.

Grapefruit – In great supply. - Ruby season is just about finished. Will turn to USA fruit next.

Kiwifruit – Good quality. Golds are here.


Lemon – Supply is low. Prices are HIGH! Australian season is slowly coming on board. Using imports to fill the gap.

Lime – Prices are great and supplies are high, great alternative to lemons.

Lychees – Season has started. Good supplies.

Mango – Quality is fantastic and supplies are high! A great season.

Melons – Supply from QLD is coming in. Increasing the supply. Prices and quality is good. Large fruits!

Papaya – In good supply and have excellent quality and value. Green Papaya is also available.

Passion fruit – Quality is good. Supplies are good.

Paw Paw – Supply is coming in.

Pears – Pears are low supply. Prices increased.

Pineapples – Topless are in. Supply and prices are getting better due to the conditions up north.

Pomegranate – Supplies dropping as the season finishes and the imports from American start to come in.

Raspberries – Good Quality. Prices getting better.

Stone Fruit – Peaches and Nectarines have arrived. Great quality! Great Price!

Strawberries – Quality is great as are the prices.

Finishing up

We have now seen the last of the Mandarin season for the year. What is left are 2nds and are getting put into bins. Also finished for the year are Local Blood Oranges. The next available will be imported oranges early next year. But on better news, we are seeing more volume of Queensland lemons arriving. Premium fruit is still fetching big money, but a good composite line is better value for money at the moment.
Simply Tasty News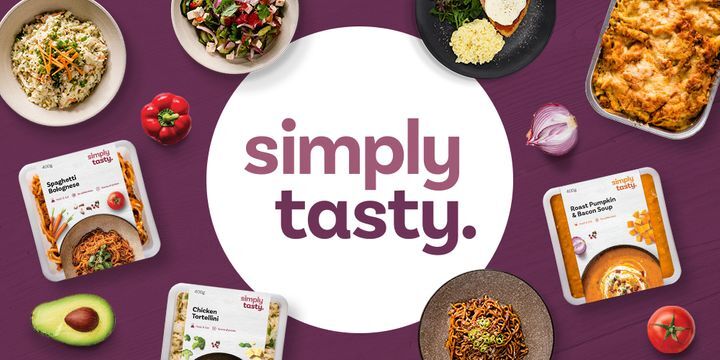 BACK BY POPULAR DEMAND!
With the weather warming up we are bringing back a summer favourite! Our Mustard Potato Salad!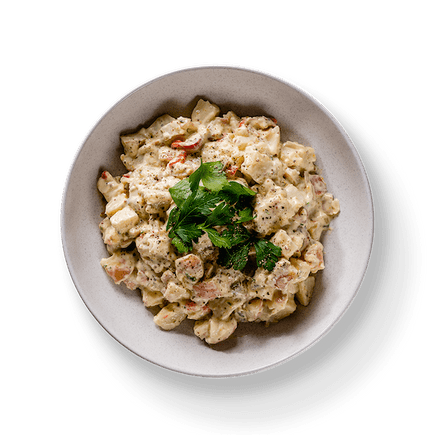 Weekly Specials
Available until Tuesday December 15th, 2020.
| Produce | Price |
| --- | --- |
| Raspberries | $3.25 pun |
| Sweet Potato | $2.00 per kg |
| 3kg Orange Nets | $3.25 each |
| Cherries - Harcourt | $11.50 per tray |
Online ordering now available. Whilst every care is taken in the preparation of this report, prices and supply can change due to market fluctuations and availability.