COVID-19 Update
With the recent set back Victoria has had in relation to Covid-19, JL King & Co. is closely monitoring advice from Victorian and Australian Government Departments to provide up-to-date information concerning our operations and interactions with our valued customers.
We would like to assure our loyal customers that JL King & Co. has acknowledged the directions from the Victorian Government and in this current environment have taken appropriate actions to increase our safety protocols to protect our customers and our staff. We continue to monitor and make the necessary adjustments as the situation evolves.
South Australia
Recently we have started a transport run over to South Australia twice a week to freight our own salads directly, saving time to get our produce into our customers and minimizing the amount of double handling before reaching the consumers. We are now also able to pick up fresh produce on the way home from these deliveries.

Virginia Farms and Nicol Produce are just the start, currently supplying us with washed potatoes, onions and carrots. We are now able, where possible, to buy direct from farmers therefore getting the freshest produce possible. In the future, once more produce becomes available, we will be sourcing greater variety directly from these farms.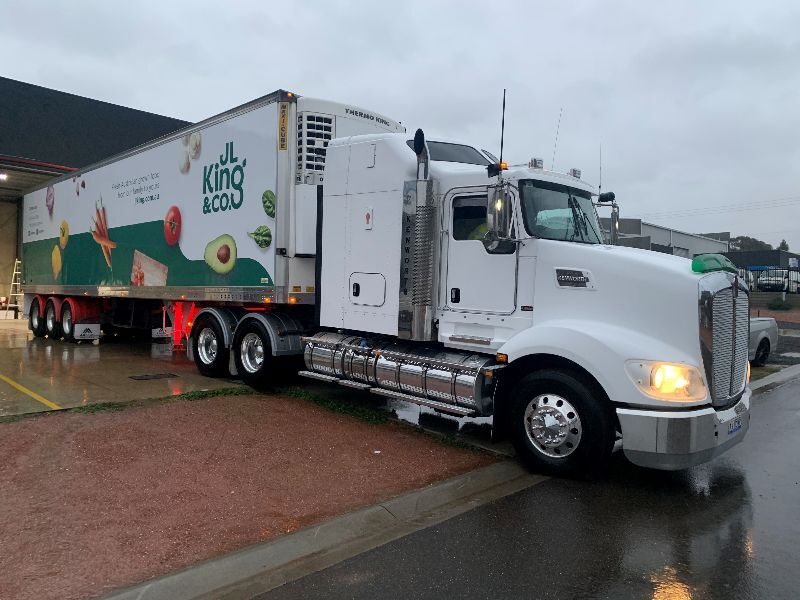 Product Report
This week we will give you an overview of what is happening with different produce in the market place.

Product of the week

Blood Oranges

The blood orange is a variety of orange with crimson, almost blood coloured flesh. The distinctive dark flesh colour is due to the presence of anthocyanin, a family of polyphenol pigments common to many flowers and fruits, but uncommon in citrus fruits. The flavour is stronger and the aroma is more intense than a normal orange. This fruit has a distinct, sweet flavour with a hint of raspberry. Expected to be around for the next few months


Market news

Asparagus

We have made the decision this week to switch over from imported produce to locally grown product. The fact that produce is picked one day and, in the market that very same night means we are supplying the freshest product at all times. We also continue to work to support our local farmers where possible. You may notice prices are a little firmer, however we only expect this to last a few weeks as greater supply becomes available.

Mushrooms

The bad news continues for mushrooms this week. One of our biggest growers have had compost problems resulting in loss of over 90% production. All other growers around the country are trying to fill the short fall. This is pushing pricing up and current levels of stock very low. This is expected to continue for the next 4 to 6 weeks.

Strawberries

Now is the time for Strawberry-lovers to be enjoying these sweet berries. Perfect growing weather has seen our market full of great looking and tasting fruit. Warmer temperatures mean small Strawberry supply is limited, but there is plenty of extra-large fruit available.


Kensington Pride Mango

We are now a few weeks into our Kensington Pride Mango season. Also known as the 'KP', Bowen', or 'Bowen Special', our Mangoes are currently sourced from the Darwin growing region. Blushed with colour and full of flavour, Australia's favourite variety are improving each day. Prices are still high for what fruit is around, but we will continue to inform everybody when the time is right to start purchasing.

Grapes

This week we saw the first lot of Queensland grown Green Grapes hitting the market floor. Pricing is currently extremely high, and produce is tasting quite sour. Thus, we have chosen to continue to supply the Local crimson red grapes until there season finishes up. Green American produce is also currently available, but with freight costs high, and quality of what's around we will wait until Queensland Grapes improve in both taste and price before supplying green grapes again.
Simply Tasty News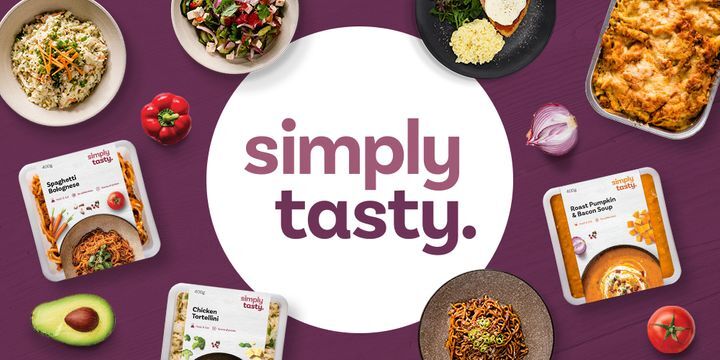 PERFECT PASTA
Easy, delicious and total classics.

Our Mushroom Fettuccine and Spaghetti Bolognese pastas are just a couple of our delicious ready-to-eat Italian meals.

Head to your local Foodworks or IGA today to view our full range.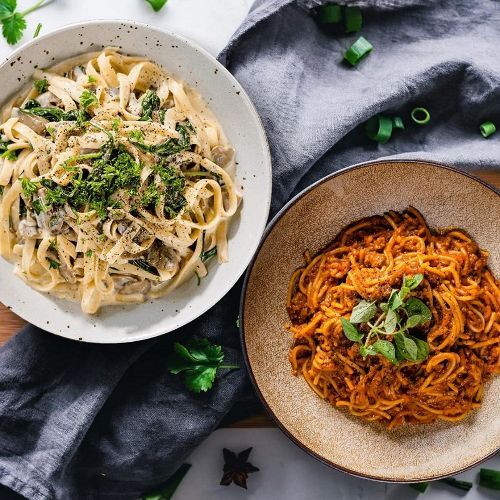 Weekly Specials
Available until Tuesday August 25th, 2020.
| Produce | Price |
| --- | --- |
| Avocados | $1.75 each |
| Broccoli | $2.50/kg |
| Red Capsicum | $3.00/kg |
| XL Strawberries | $1.90 each |
Online ordering now available. Whilst every care is taken in the preparation of this report, prices and supply can change due to market fluctuations and availability.