COVID-19 Update
With the recent set back Victoria has had in relation to Covid-19, JL King & Co. is closely monitoring advice from Victorian and Australian Government Departments to provide up-to-date information concerning our operations and interactions with our valued customers.
We would like to assure our loyal customers that JL King & Co. has acknowledged the directions from the Victorian Government and in this current environment have taken appropriate actions to increase our safety protocols to protect our customers and our staff. We continue to monitor and make the necessary adjustments as the situation evolves.
Product Report
This week we will give you an overview of what is happening with different produce in the market place.

Product of the week

Mandarins

The time for Strawberry lovers is now as Queensland fruit is at its prime. Perfect weather has seen crops thrive with fruit looking plump, bright red and very sweet. Please note that small fruit is a little limited.

Another line that is fantastic value is Blueberries from Coffs Harbour. On the other hand, Raspberries from Bundaberg are a little light, meaning prices are quite firm.

Market news

Parsnips

Arnott's, our local Parsnip grower, have recently advised us that they are only a few weeks away from finishing up their season. Various smaller growers are still in production; however, we will start to see produce from Queensland and Tasmania over the coming weeks.

Brussel Sprouts

Adams Farms, our largest Brussel Sprout producer, has now finished their growing season. We will now begin to source produce from South Australia and Western Australia. When this changeover occurs, we warn that prices may be slightly higher due to transportation costs and product scarcity.

Rain affected Queensland Produce

Recent Autumn rain in Queensland has affected their supply season on some of their popular produce. The following lines have been affected.

Limes: Coming to an end of their season. Fruit is great, but very short and expensive
Beans: Water damage has reduced the amount of produce available
Corn: Only minimal amount around. Having to rely on Western Australia produce. Freight cost driving up pricing.
Iceberg Lettuce: Looks great and price is right, but is quite light in weight
Rockmelons: Relying on some local fruit to get us through. Very expensive.


An update on our truck

South Australia

Recently we have started a transport run over to South Australia twice a week to freight our own salads directly, saving time to get our produce into our customers and minimizing the amount of double handling before reaching the consumers. We are now also able to pick up fresh produce on the way home from these deliveries. Virginia Farms and Nicol Produce are just the start, currently supplying us with washed potatoes, onions and carrots. We are now able, where possible, to buy direct from farmers therefore getting the freshest produce possible. In the future, once more produce becomes available, we will be sourcing greater variety directly from these farms.
Simply Tasty News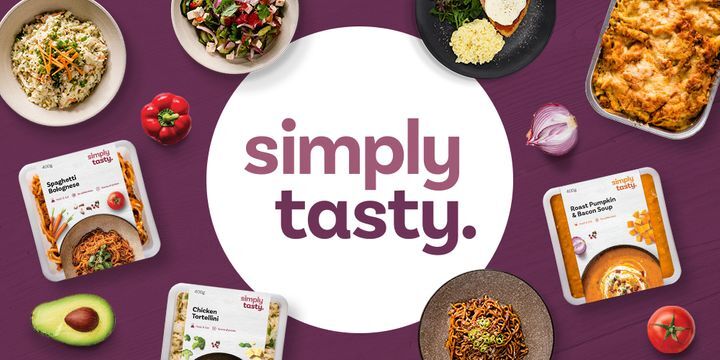 WINTER WARMERS
Sometimes you just can't beat a warm bowl of soup on a cold winter night.
Head to your local IGA or Foodworks to pick up one of our Simply Tasty soups today!
Weekly Specials
Available until Tuesday August 18th, 2020.
| Produce | Price |
| --- | --- |
| Bananas | $2.00/kg |
| Zucchini | $2.40/kg |
| Iceberg Lettuce | $1.80 each |
| XL Strawberries | $2.50 each |
Online ordering now available. Whilst every care is taken in the preparation of this report, prices and supply can change due to market fluctuations and availability.