Easter Time
With Easter this year looking a little different due to the COVID-19 Government restriction and lockdown policies, we at JL King & Co. want to wish all our customers, staff and family members a HAPPY EASTER and to stay safe during these uncertain times.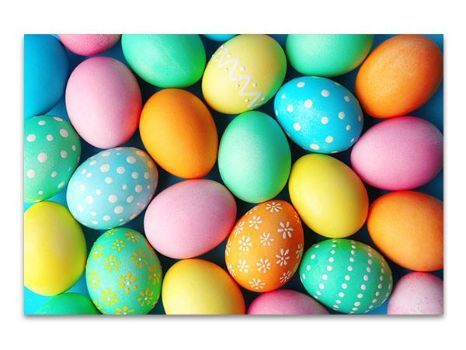 COVID-19 Update
As outlined in the details of the latest statement from our Victorian government, we at JL King & Co. want to remind all our valued customers that we are a Food Supplier, therefore we are considered as an essential service which will allow us to remain open to support all our customers in these difficult times.

Changes at JL King & Co.
Just an update to all our customers that are supporting us through this COVID -19 pandemic. As each day goes by, we are having to adapt our business to changes. Last week we had to suspend all our local deliveries on a Saturday for the foreseeable future. This week we have been reviewing all country runs and have made changes where necessary and have informed our customers in advance.
Locally we now have fewer drivers doing our deliveries as most of our cafés and restaurants have been forced to shut their doors due to the government restrictions and lock downs, so you will be seeing different faces doing your deliveries from time to time.
But be assured we are here to supply the same friendly and professional service as always and supply the best and freshest fruit and vegetables in central Victoria. All management and staff at JL King & Co. would like to thank each one of you and your businesses for your support during this tough time.
PRODUCT REPORT

Mandarins

With the Imperial Mandarin season just starting and still a little hit and miss, we have discovered a new variety known as MOJO Murcotts Mandarin.

Normally in previous years this variety would be exported but under the current circumstances we have seen them sent to local markets. A beautiful sweet and juicy mandarin packed full of vitamin C and seedless. Perfect for the kids. We will start selling these until the Imperial variety improve.


Melons

Over the next few weeks, we will start to make the change over from local melon season to new season produce coming out of Queensland. This includes Rockmelon and Honeydews as well as the ever-popular Seedless Watermelon. Prices will be slightly more expensive, but quality and shelf life will improve.

Oranges

We have made the switch this week from our imported Navels to our Australian Grown fruit coming out of the Southern New South Wales region.

Our Navel Oranges form part of what's called the winter citrus family. They are bright orange skinned, seedless, easy to peel and are known as the world's best tasting orange when in full season. We will however stay with the Valencia orange for juicing as they contain more juice as there well into their season.

Don't Forget

This is a great time to be trying all the different new varieties of produce around the market.

- From Queensland we have Custard Apples and Persimmons.
- Locally from Shepparton, we are seeing great looking Quinces and both Nashi and Corella pears. And don't forget all the new season varieties of Apples and Packham pears, right in the middle of their growing season.
- Grown in the Werribee district the start of the Globe Artichoke season has just commenced.
Weekly Specials
Available until Tuesday April 14th, 2020.
| Produce | Price |
| --- | --- |
| Carrots (1kg) | $1.30 each |
| Brushed Potatoes (5kg) | $3.25 each |
| Bananas | $2.50/kg |
| Mandarins | $4.50/kg |
| Mushroom Cups | $6.25/kg |
| Mushroom Buttons | $6.25/kg |
Online ordering now available. Whilst every care is taken in the preparation of this report, prices and supply can change due to market fluctuations and availability.